The best way to get relief and enjoy the benefits of better health is to try the ReBuilder® for yourself today.
We are so confident in the ability of ReBuilder® to work for you thatWe offer a 90 Day - No questions asked - Money Back Guarantee.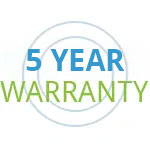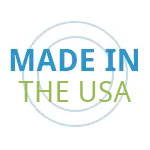 At the end of the second week of treatment, if your ReBuilder® is not meeting your expectations, call us and you'll be immediately greeted by one of our knowledgeable representatives- no automated touch dials or service centers. We'll have one of our experienced nursing staff members suggest corrective changes to fit your particular needs.


If you are still not satisfied with your progress before your 90 days of treatment are up, call us to complete your return. We will give you a Return Merchandise Authorization # (RMA) and email you a prepaid return label so you can return your ReBuilder for inspection. This must be completed within your allotted 90-day time from the date you received your ReBuilder.

Send Us Your repackaged ReBuilder®
Write the RMA # clearly on the outside of the box.
Any return that does not have a valid RMA # on the outside of the box will be returned by the Quality Assurance Contractor. Ship it to the address supplied, ensuring your package and with a return receipt requested. This RMA # is valid for 30 days. Packages received after this window will be rejected and returned.
What Does the Quality Assurance Contractor Do?
The Quality Assurance Contractor will examine your ReBuilder® to rule out any warranty issues that might be responsible for your dissatisfaction. If it is determined that there is a warranty issue, the Quality Assurance Contractor will repair and recalibrate your ReBuilder® to ship it back to you, so that you may begin a new 90 Day money-back guarantee period with a ReBuilder® device that we will all know is working properly. We want the same outcome as you, we want you to achieve success from the ReBuilder® therapy.
If there are no warranty issues, and you have attempted to use the ReBuilder® as instructed, a FULL refund of the purchase price of the ReBuilder® device (less original shipping costs and any accessory items) will be refunded within 5 business days of final approval of the return.
The 90 Day Money-Back Guarantee applies to new, personal use purchases only, made directly through ReBuilder Medical, Inc. Only the cost of the ReBuilder® device is refundable. This guarantee does not apply to refurbished equipment, discounted or upgraded devices, distributors, or devices obtained for or by professional users (physicians), and is valid only in North America.
Any optional accessory items added to the order, or (if purchasing the ReBuilder 2407 Deluxe Kit) accessories included in the kit are non-refundable due to personal hygiene reasons. If you purchased your ReBuilder® from another source, their policies will apply.